We've been updating, reworking and redesigning many graphics, and the majority of entities have had high resolution for a while now. With 1.0 we're trying to be as "complete" as feasible.
Slowdown effect
As one of the less used items in the game, the slowdown capsule got kind of forgotten.
The slowdown capsule has multiple parts - the item icon, the effect, and the animated sticker that shows on slowed enemies.
We've already updated the item icon which sets some expectation for the effect and sticker, like what color should it have. The poison capsule has already taken blue, and green or brown would be very similar to rocket or nuclear fuel in the icon, so we chose orange.
It makes a lot of sense to also use the same graphics with different tints for the acid sticker from spitters/worms.
In a way the slowdown capsule is doing the same to them, as they are doing to you, except the acid damage. Take that, nature.
Crude oil resource
Resources got high resolution sprites for 0.15, but we didn't have time for the crude oil spills. The new ones are very similar.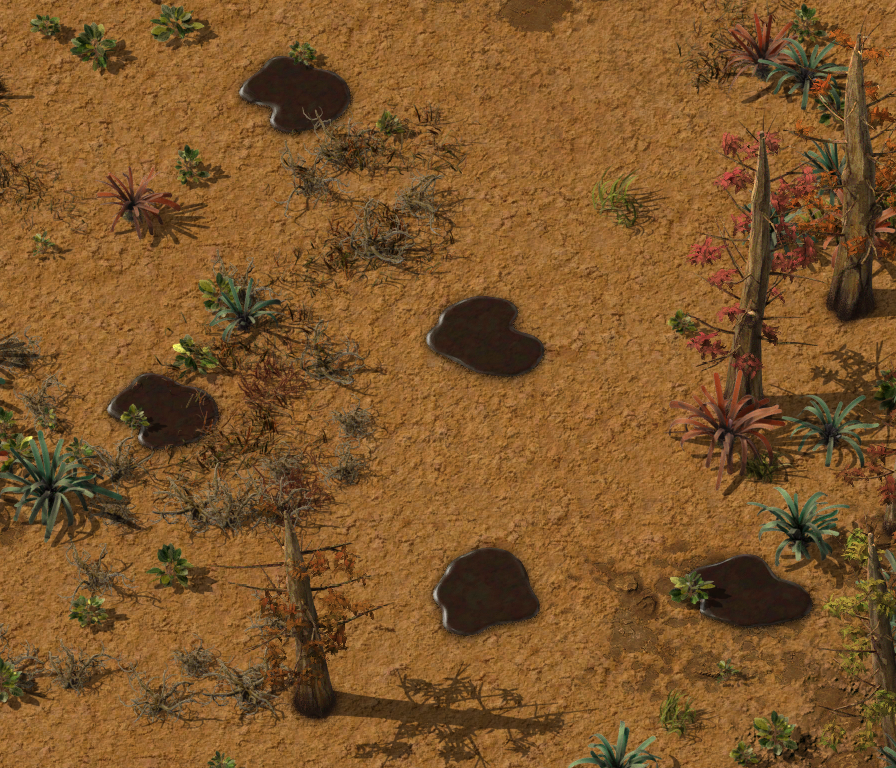 Assembling machine remnants
We've been waiting with remnants for assembling machines as they were planned to get a redesign. It doesn't seem likely we'll be able to finish the assembling machine redesign before 1.0, so we've finally given them their own specific remnants at least.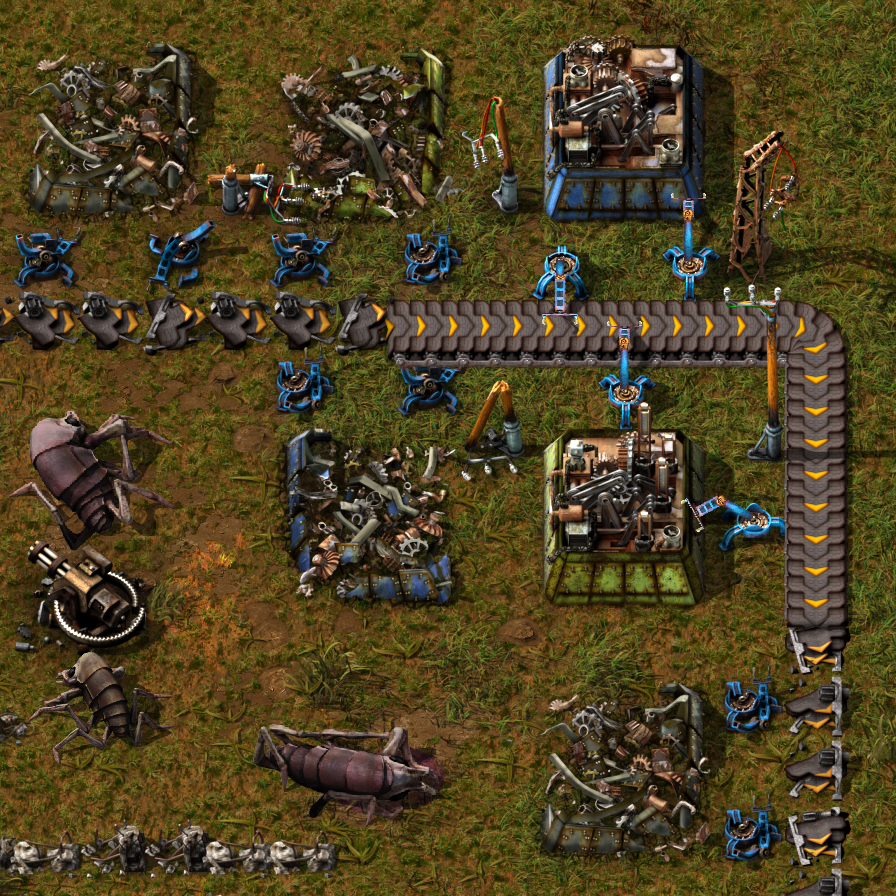 Land mine remnants
The last missing remnant was the land mine, which didn't have high resolution until the icon update, so here it is.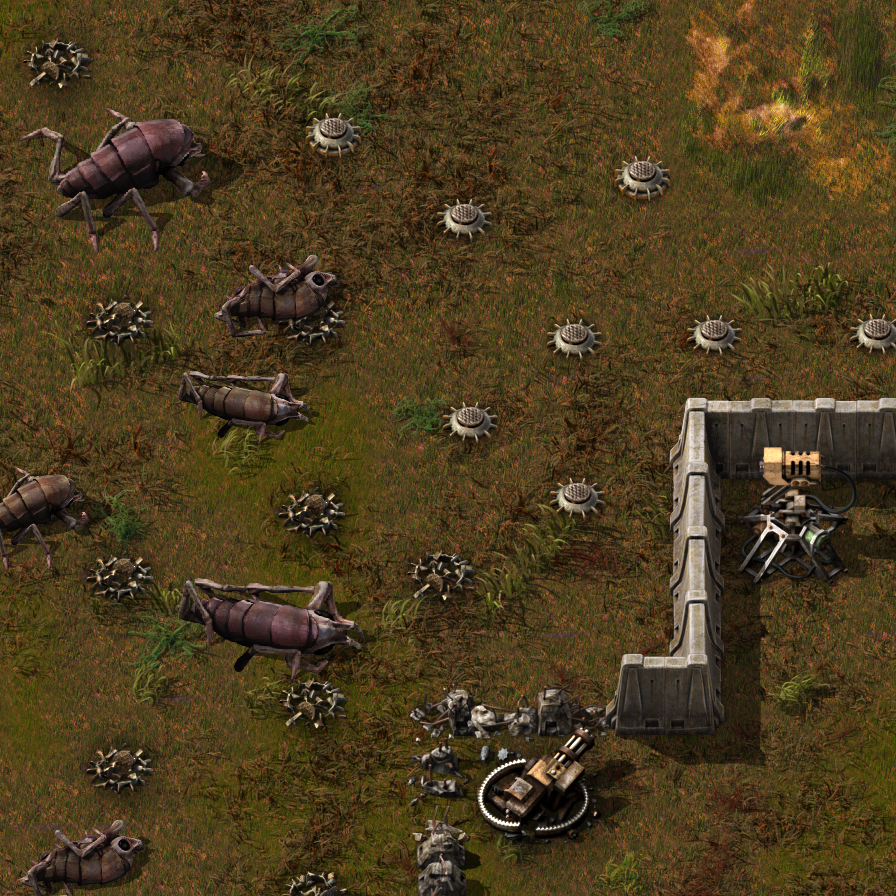 Conclusion
With version 0.15.0 we released the first batch of high resolution graphics for many entities. In FFF-187 which announced 0.15.0 experimental and presented all of the new graphics, we stated:
"During 0.15 stabilization we will be adding more high resolution graphics, with the aim to do everything. Let's see how that goes, but seeing what we already have, we are confident we can get it done sooner or later."
You as readers of this periodical might have already heard the "stuff takes longer than expected" a few times, so "the sooner or later" is now, 3.5 years from then.
There are still more graphical updates coming in the following few weeks, but this is it for the high resolution updates.